AI Crash Course for Academics
Introducing a Crash Course in Generative AI for academics.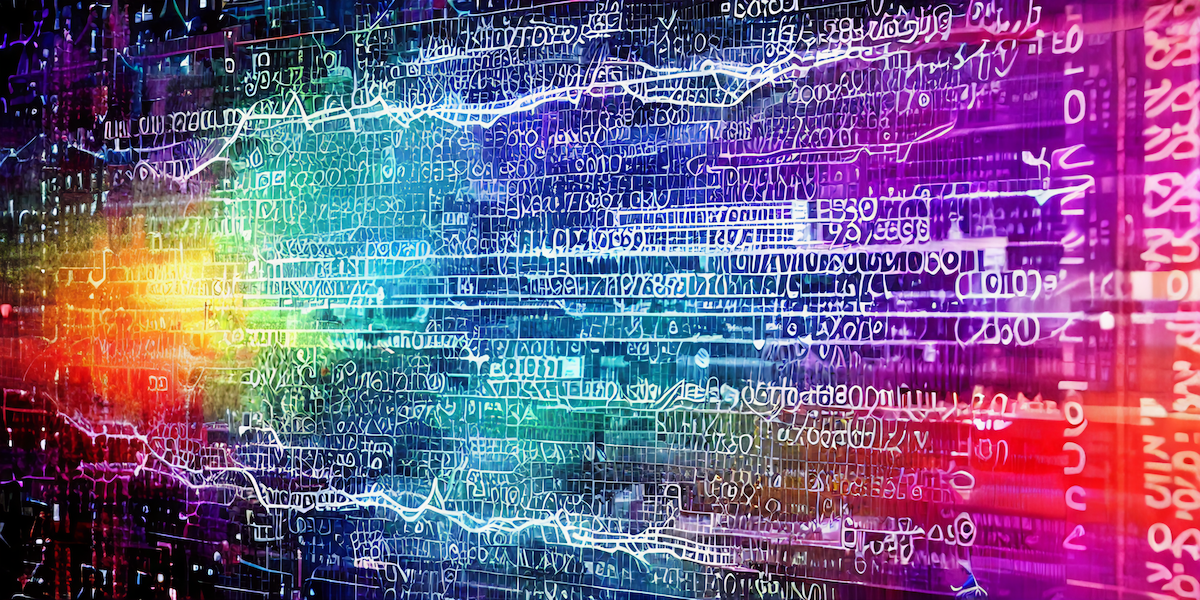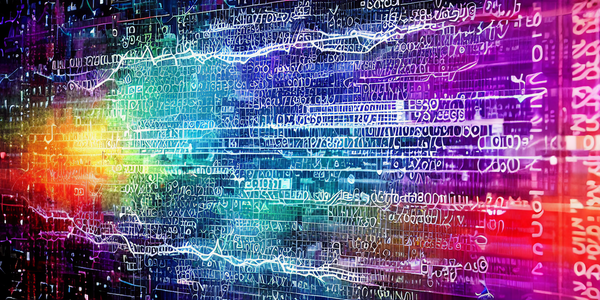 If you believe the hype, we've reached a pivotal moment, and generative AI is going to drastically change the world. In reality, I think that the lasting changes will come more slowly than the pundits and prognosticators are warning us, but we are at a moment where some things are changing and there isn't any going back to the way they were in February 2023.
One area where change appears to be coming rather quickly is education. And so, with that in mind, I am offering a Crash Course in Generative AI for academics.
Specifically, I've put together a few "packages" that I'm offering for universities (and K-12 institutions, too! — I just know the higher-ed landscape more intimately). These packages come in different sizes, with a "menu" of sessions, workshops, and talks that I can give. They can be tuned to faculty, students, staff, or administrators, and even offered multiple times for different audiences. And while I constructed these packages with an in-person campus visit in mind, I'm always open to other setups — whether remote, spread out over time, shared across institutions, you name it.
Bottom line: if this seems like something that could help your institution or department, get in touch, and we'll make it work!
For details about what I'm offering, see below. I provide an outline of what the different packages look like, as well as a brief description of each session included in those packages.
But first, why should you trust me when there are so many AI "experts" out there?
Skip to a description of the packages I'm offering.
Skip to a description of the specific sessions I'm offering.
Skip to a description of the custom sessions I can provide.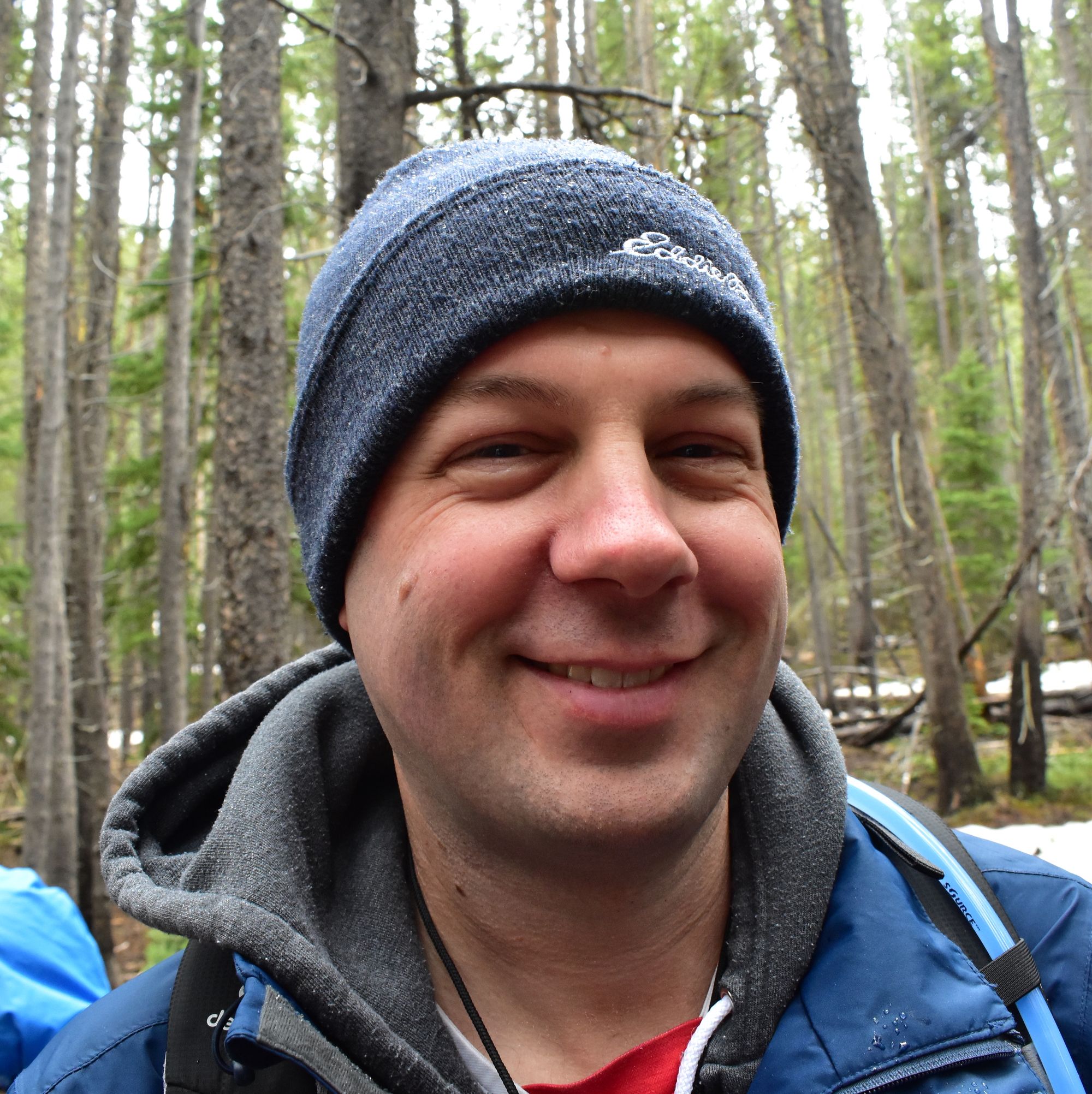 Why me?
I am a data scientist and a former academic who combines experiences in innovative pedagogy, faculty development, machine learning, artificial intelligence, and academic consulting. This experience includes:
Five years in industry as a data scientist, using, evaluating, and prototyping new tools based on the latest developments in AI and machine learning.
Currently developing client tools based on the latest developments from Open AI and other leaders in generative AI.
12 years teaching in higher education, at the undergraduate, masters, and doctorate level.
Six years experience in academic technology and faculty support, with an emphasis on research-backed, pedagogy-driven incorporation of new technologies.
Four years as a faculty member for Digital Pedagogy Lab's summer institute, teaching digital and data literacies for university faculty, staff, librarians, and administrators.
Co-founder of the music pedagogy journal, Engaging Students: Essays in Music Pedagogy, and contributing editor and member of the Board of Directors for the journal Hybrid Pedagogy.
Academic consulting and workshops at small liberal arts colleges and large research universities, including the University of Colorado, University of Texas, University of Delaware, St. Norbert College, and Bates College.
A Ph.D. from Yale University.
I can bring together insights about the latest technological developments and sound, research-based teaching practices, and distill them in ways that fit the needs of administrators, faculty, staff, or students.
Reach out for inquiries about any of the packages outlined below, or other consulting engagements.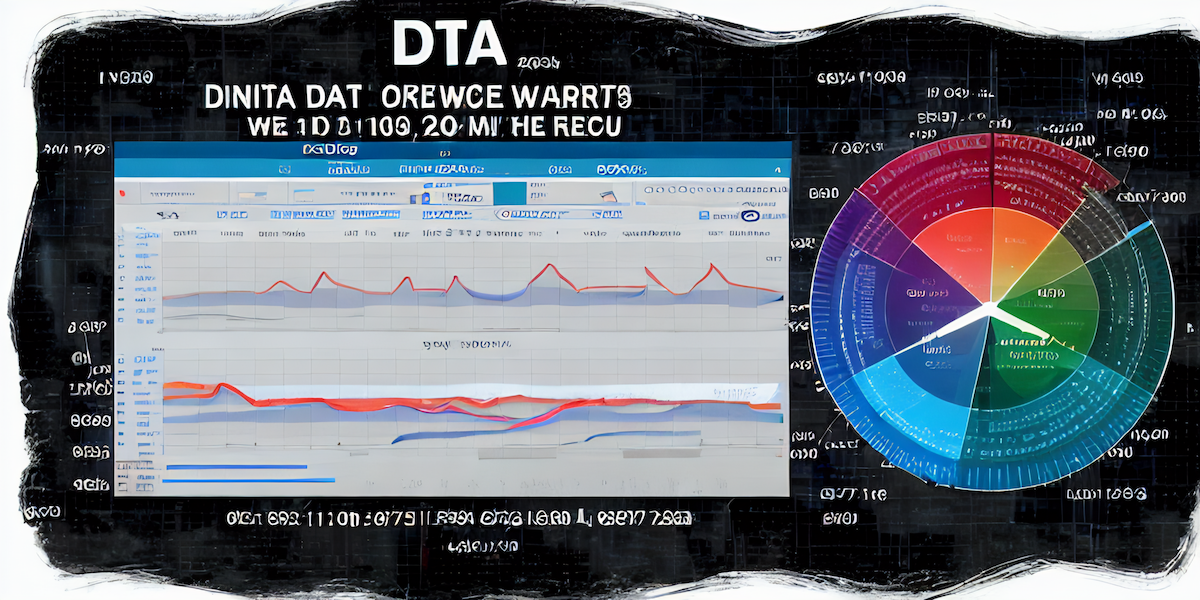 Packages
Following are some pre-fab packages for this "Crash Course." However, I am very flexible and willing to accommodate any specific needs or desires for how to structure and format this course. I'm also available for other forms of consulting.
One-Day Package
A one-day campus visit, including two three-hour sessions (likely morning and afternoon) and one 1.5-hour session (likely evening). You can choose the sessions that best fit your use-case, but the standard package would include a keynote address plus two of the following sessions (see descriptions below):
Generative AI Explained
ChatGPT and Assessment
ChatGPT Classroom Strategies
Email me to inquire about this one-day package.
Two- or Three-Day Package
This is the recommended offering, as it covers a fair breadth of material without overwheliming people or requiring too much time away from regular work tasks. Both a (long) weekend or a partial work-week schedule are possible.
A two-day campus visit would include two three-hour sessions per day (likely morning and afternoon each day). You can choose the sessions that best fit your use-case, but the standard two-day package would include a keynote address with Q&A (and/or I can be available for a less formal reception) plus the following three sessions (see descriptions below):
Generative AI Explained
ChatGPT and Assessment
ChatGPT Classroom Strategies
A three-day offering would simply add two additional sessions, at your discretion. Keep in mind the possibility of repeating the same session for different audiences (faculty and admin/staff; different colleges/departments; just different groups of people to keep the size smaller; etc.), extending a session into a full-day offering, or requesting a custom consultation.
Email me to inquire about this two- or three-day package.
Five-Day Package
A week-long campus visit, including two three-hour sessions per day (likely morning and afternoon each day). You can choose the sessions that best fit your use-case, but the standard five-day package would include something like the following:
Day 1: Keynote Address and Generative AI Explained
Day 2: ChatGPT and Assessment — multiple sessions (either full-day session or two sessions for different groups)
Day 3: Prompt Engineering and Creating Visual Art with AI
Day 4: ChatGPT Classroom Strategies — multiple sessions (either full-day session or two sessions for different groups)
Day 5: Generative AI and the Job Market and Choose your own session
This is the most flexible, so do keep in mind the possibility of repeating the same session for different audiences (faculty and admin/staff; different colleges/departments; etc.), extending a session into a full-day offering, or requesting a custom consultation. Also keep in mind the possibility of student-focused workshops replacing one or more faculty/staff/admin session. Both that option and repeating a topic for multiple different groups can help reduce the attendance burden for participants, as well as allow more people on campus to be involved.
Email me to inquire about this five-day package.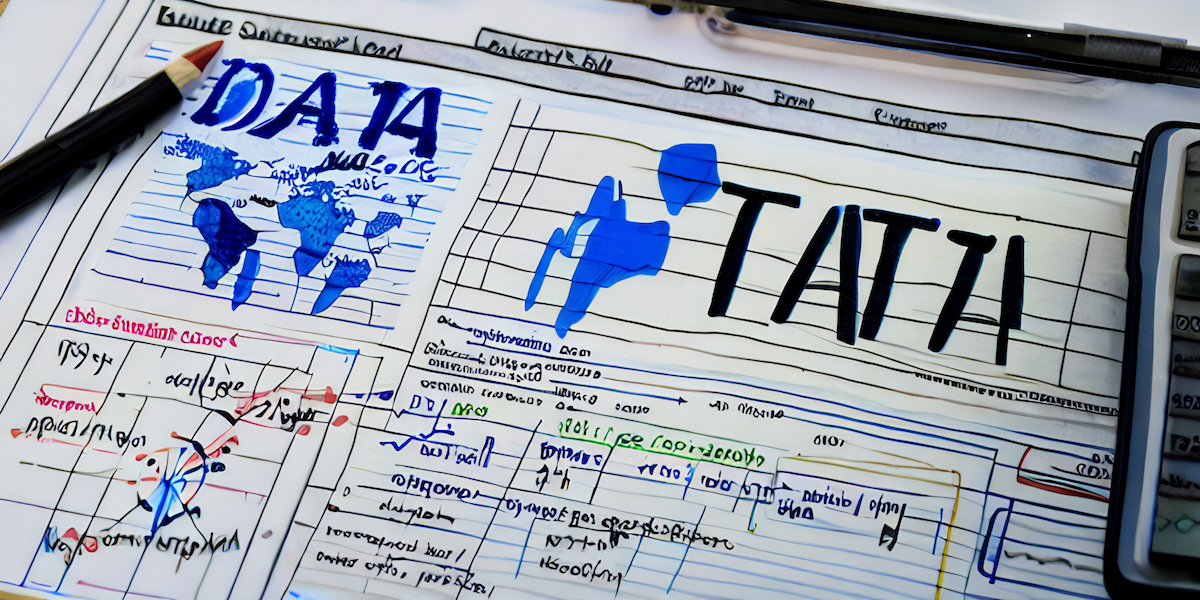 Sessions
Following are possible sessions (referenced above) that can be included in a package, or offered a la carte. All of them can be customized to fit your specific needs, but they are standard sessions I am prepared to lead as described, as well as a good place to start if you're just trying to figure this generative AI thing out.
The following session descriptions assume a three-hour time block (with a break). Some of these can be abbreviated into shorter workshops, but note that not all of the elements provided in the following descriptions could be covered in an abbreviated form.
They also ideally fit a group of 10–30 participants. Adjustments can be made for smaller or larger groups, but it may change the description.
Keynote Address
A presentation geared towards a general audience that explains the recent advances in generative AI, the benefits and challenges generative AI is creating, where things appear to be heading next, and the implications for academia. Will follow with an extended Q&A session. This is probably best at or near the beginning of the Crash Course, as it is an overview that serves as a general introduction to multiple topics that will be unpacked in more detail in the other sessions.
Generative AI Explained
While the Keynote is a shorter, more general introduction to generative AI with some real-world examples, this session will go into more detail. However, this is not a technical session. Rather, the emphasis will be on translating and explaining technical concepts in minimally technical terms so that everyone can have a decent grasp of the concepts. The goal is to demystify AI, cutting through the hype and the jargon, making it accessible enough so that administrators, staff, and faculty can make informed decisions around policy, purchasing, and pedagogy.
ChatGPT and Assessment
This session will tackle the issue that is front of mind for many in academia: assessment. The session will explore the challenges that tools like ChatGPT have created for assessment — particularly when it comes to academic dishonesty — along with strategies to overcome those challenges. The session will cover strategies for making existing assessments "ChatGPT-proof" (where possible), employing types of assessments that minimize ChatGPT's negative impact, and crafting new kinds of assessments that leverage tools like ChatGPT in a positive way. The session will include an explanation of the current GPT-informed best practices already in use, assessment techniques that existed pre-GPT but are worth extra consideration in an AI-driven world, and time to brainstorm novel strategies that build on the knowledge gained in the other sessions of this Crash Course.
ChatGPT Classroom Strategies
Tools like ChatGPT and its competitors are like Google and Wikipedia: they are game-changers for academia, and that can be a good thing if approached well. Used correctly, generative AI can enhance the learning experience. And, as will be explored in depth in the Generative AI and the Job Market session, students will need experience using these tools, and learning how to use them well, in order to thrive in life after college. This session will cover existing strategies for teaching (with) generative AI, as well as brainstorm new ones. This session will introduce the concept of prompt engineering as well as cover recent changes to the job landscape, but I offer separate sessions that go into more detail about those specific topics (see below). This session will also cover how and why ChatGPT "hallucinates" (confidently presents false statements as facts) and how we can get around that problem when using ChatGPT for knowledge work.
Prompt Engineering
This is one of the biggest buzzwords out there right now regarding generative AI, especially given the stories out there about $300k+ salaries for people who can do it well. Prompt engineering basically means the art/science/craft of constructing quality prompts that efficiently instruct generative AI models to produce the output that you want. We'll unpack what prompt engineering is, why it's important, how to do it, and how to teach it. We'll unpack existing strategies, and test some of them out. We'll also explore how prompt engineering appears to be changing certain industries, and well as tools that are already being developed with the goal of making the idea of prompt engineering obsolete.
Building with LLMs
This is a more technical session geared towards faculty and students in computer science, data science, information science, and digital studies programs. In it, we will introduce the OpenAI API, the rapidly expanding world of tools designed to build apps on top of OpenAI, and showcase some of the most exciting and innovative things being built with large language models (LLMs) like GPT. We'll even build our own custom chatbots! Attendees to this session should expect to get their hands dirty, and should have at least some foundational experience programming in Python.
Creating Visual Art with AI
This session is not particularly technical (no coding required!), but will involve getting our hands dirty. In it, we will introduce Midjourney and Stable Diffusion — the leading commercial and open-source tools, respectively, for creating images with AI based solely on a short text prompt — and briefly reference the current state of the world of AI-based video creation. We will explore the capabilities and limitations of these tools, including lots of cool examples. We will also discuss the legal and ethical implications of using them, and gain some experience using them. Half-day sessions will only include the creation of images using readily available models. Full-day sessions can include training these tools on custom image sets — for example, to create AI-based images of yourself, your pet, or your favorite possession.
TA-GPT
One of the most anticipated capabilities of generative AI is the possibility of an all-encompassing virtual assistant — think Siri or Alexa, but a lot smarter, with ChatGPT's abilities and with the permissions to run far more apps. While we're not there just yet, companies like Microsoft and Google are actively building and advertising smaller, but powerful productivity-enhancing features for their office applications (Welcome back, Clippy!), and every day people are sharing more ChatGPT hacks to help them be more productive. In this session, we'll cover some of the best tools and hacks out there for assisting common tasks in academia — including things like copyediting, marking grammatical or factual mistakes in a document, reformatting citations, assembling lecture outlines from research notes, summarizing documents (e.g., article abstracts and course descriptions), even creating a syllabus. Note: the cheeky name and the examples listed are faculty-focused, but I'm happy to tune this session for staff, administrators, and/or students.
Generative AI and the Job Market
There's a lot of hype — and fear — floating around about how generative AI will change — or eliminate — jobs. In this session we'll take a look at actual data, job descriptions, and industry reports to get a more accurate picture. We'll then brainstorm other ways in which we can see various disciplines changing as a result of generative AI. Finally, we'll assemble a toolkit of both major and minor changes that can be made to help students be prepared for a rapidly-changing career landscape — everything from simple classroom and assessment strategies (see above for complete sessions devoted to these topics) to redesigned courses to new courses to entirely new or reenvisioned programs. Note: if you're already considering, or planning, a major change, this session can be geared around that specific process, and expanded to a full-day or two-day "session" if desired.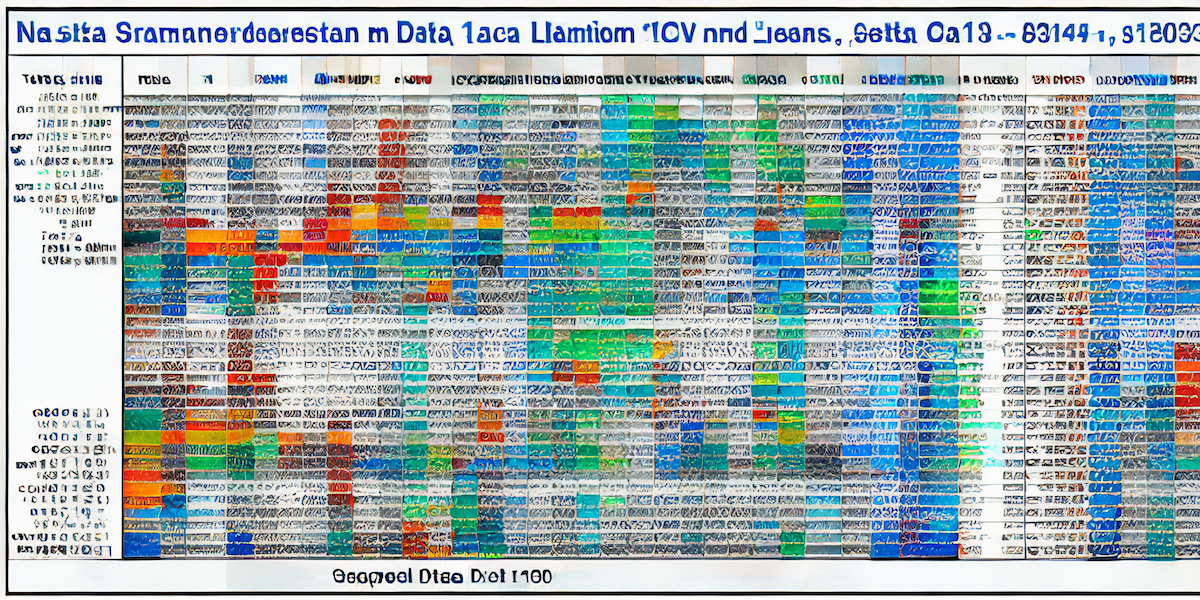 Custom Sessions
Department-Specific Sessions
Any of these sessions can be tuned to specific areas of study with unique needs, or simply repeated for different groups who are bringing different goals, questions, and ideas to the session.
Full-Day Sessions
Expand any of the sessions (except the keynote!) to a full-day session. This could be particularly useful for sessions that involve building and brainstorming, or if people will need some time to decompress, reflect, even write/plan throughout the session.
Student Workshops
Replace any one session with two shorter sessions geared towards students. (These could be class visits or ad hoc sessions.)
Special Requests
Every institution is different, so don't hesitate to ask for a custom session designed around specific needs, interests, or pain points.
Email me to inquire about these offerings.